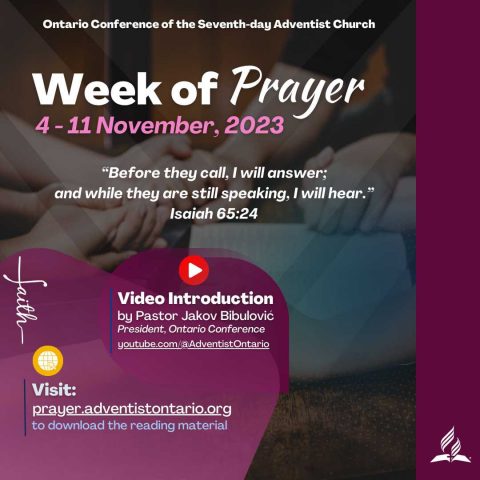 Join us from November 4 to 11 nightly at 7:00 p.m. (on Zoom and in-person in the Ottawa Adventist Church sanctuary on Wednesday, November 8) for the Global Week of Prayer.
Theme: "Be His Witness." A list of gifted presenters will bring us the devotional reflections, encouraging us to apply them to our prayer lives.
Visit https://prayer.adventistontario.org/week-of-prayer/ to download the reading material.